Suparna has been using quality raw material and advanced equipment to produce fiberglass mesh with the following features:
Product Details
Color: White, blue, yellow. orange, green
Weight: 120g/m2, 130g/m2, 140g/m2, 150g/m2, 160g/m2
Width: 1m or as client's request
Length: 50m or as client's request
Mesh size: 4x4mm, 5x5mm, 10x10mm
Weave type: Twill woven
Yarn type: C-glass
Alkali content: Alkali free, medium
Material: 100% c-glass e-glass fiberglass yarn
Packaging: Polybag, carton and pallet. Can be customized.
Loading capacity: In a 40 feet container we can load 105.000 sqm product with pallet and 145.000 sqm without pallet.
Lead time: Within 15 working days for 1*40hq
Applications
Connecting boards like MgO board, gypsum board and other types of board.
Gluing joints of door and window frames to the walls.
Sizing of cracks, corners and joints in concrete, plaster surfaces.
Reinforcement of walls and ceilings.
Glass balls, the main ingredient for fiberglass is prepared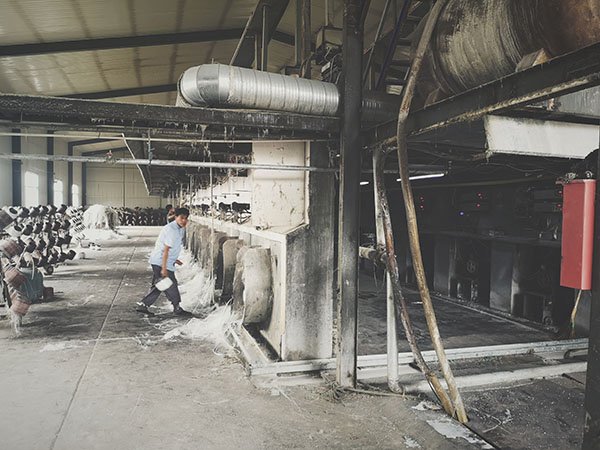 Fiberglass yarns are drawn from the machine.
Fiberglass yarns are winded on the rollers.
Warp yarns are prepared and sorted
Warp and weft yarns are interwoven to make mesh
Glue is added to strengthen the mesh